Recover formatted partition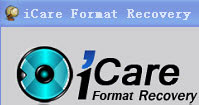 iCare Format Recovery, all you need when you need to recover formatted partition.
Formatted partition? Formatted hard drive? Sometimes your data will be gone or seems gone. You will not be able to see the office files, documents, pad files, photos, other information etc. that have been stored on the partition you performed reformat.
Is there any option to unformat the partition and get data back?
iCare Format Recovery is powerful Hard drive Data Recovery Software. It can recover deleted, lost , damaged and formatted data or files from hard drive, including word,excel,photo,vidio etc.It can search for formatted drive or partition on any version of Windows. You can free download the demo to search your reformatted gone files for free.
---
Related Resource
Are data really gone if you reformat a partition? You have to believe this that when you format a disk, the operating system erases all bookkeeping information on the disk, and tests the disk to make sure all sectors are reliable, marks bad sectors (that is, those that are scratched), and creates internal address tables that it later uses to locate information. In order to use the hard disk, Every Hard Disk should be formatted before use.
What can we do after reforamtted partition? The Extensive Scan recovery mode provided by iCare Format Recovery scans the complete formatted partition, quick formatted partition and recovers data from them. The scan method is fast and one-step ahead of the Quick Scan recovery mode which effectively recovers data from the formatted drives. Now you can be assured and find your self in relief if you accidentally format the hard drive or it gets deleted. And the program supports almost all Windows file systems FAT16, FAT32, and NTFS.
Quick format? Full format, regular format, complete format? - Or horrible low-level format?
In theory, files from quick format, full format, regular format also called complete format can be retrieved. Applies only to high-level formats, the type of formats that most users execute. We have to tell you that, hard disks have a low-level format, which sets certain properties of the disk such as the interleave factor. The low-level format also determines what type of disk controller can access the disk (e.g., RLL or MFM). Low-level formatting changes cylinders, tracks and it is dangerous to perform and most of the times, data can not be restrieved after low level format.
You can preview the scanned files. The picture can be preview data before recovering.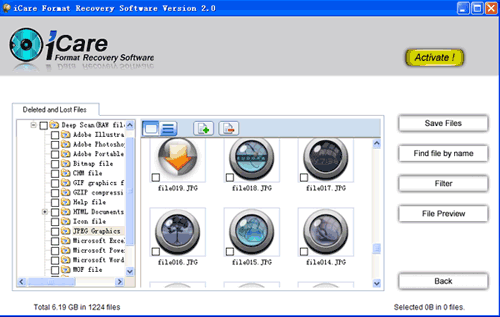 What shall you do to perform file recovery?
Step One: Download and install the program.
Step Two: Connect your drive to a Windows OS PC.
iCare software offers image preview before recovery to ensure your data rescue will be successful before registration.
Free Download | Buynow | Read More
Related Resources