Format Disk Data Recovery
Have you ever formatted a disk, deleted a file or a partitiononly to realize that it was a crucial mistake? What shall you do when you want your files back after disk format? iCare Format Recovery, the undelete, unformat, unpartition file recovery tool allows you to undelete erased files, recover or restore a deleted partition, restore deleted pictures from your CF card, SD card, MMC, Memory Stick or USB drives.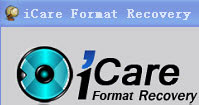 iCare Format Recovery, all you need when you need to recover lost files.
iCare Format Recovery is powerful Hard drive Data Recovery Software. It can recover deleted, lost , damaged and formatted data or files from hard drive, including word,excel,photo,vidio etc.It can search for formatted drive or partition on any version of Windows. You can free download the demo to search your reformatted gone files for free.
---
Related Resource
IS DATA REALLY GONE WHEN DISK REFORMATTED? As with regular deletion, data on a disk is not fully destroyed during a high-level format. Instead, the area on the disk containing the data is merely marked as available (in whatever file system structure the format uses), and retains the old data until it is overwritten.
That is to say, files can still be restored. But you need to know that if the formatting is done with a different file system than previously existed in the partition, some data may be overwritten that wouldn't be if the same file system had been used.
You can preview the scanned files. The picture can be preview data before recovering.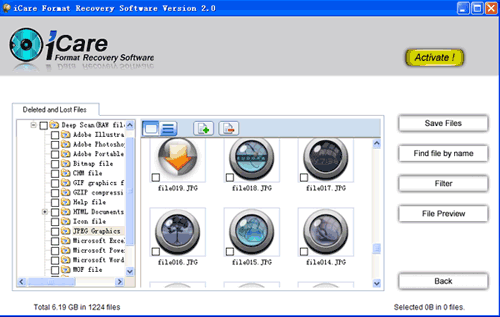 What shall you do to perform recovery?
Step One: Download and install the program.
Step Two: Connect your drive to a Windows OS PC.
iCare software offers image preview before recovery to ensure your data rescue will be successful before registration.
iCare Format Recovery performs formatted drive/disk recovery
Recover data from formatted drive/disk or partition after a quick or complete format on the FAT16, FAT32, and NTFS file systems.
Recover files from formatted drive/disk or partition through the Windows Command Line or from DOS.
Recover files from formatted drive/disk or partition through disk manager tools that were done by Partition Magic.
Recover over 100 types of files that have been deleted or lost due to a format of the hard drive, a virus infection, an unexpected system shutdown, or a software failure.
Gives you the ability to preview deleted files first.
Get free support and upgrades
Perform comprehensive searches to recover documents, graphics, games, archives, e-mail, database, and many other file types.
Free Download | Buynow | Read More
Related Resources