Solution - Seagate (External)Hard Drive Format Recovery
iCare Format Recovery - the free download seagate (external) hard drive format recovery expert is able to recover files after format or drive says not formatted or is showing RAW drive and shows 0 byte while you have tons of data. It is able to recover files from
Most Seagate hard drives (used on external hard drive, notebook, laptop, desktop seagate disk, electronic consuming products...)
Large capacity of format recovery can be performed on Seagate disk up to 2 TB)
Format recovery from different Seagate disk supported like Seagate Barracuda, Seagate Constellation ES, Seagate FreeAgent, Seagate Momentus, Seagate Savio...
iCare Format Recovery is able to help users restore files whenever they encounters data storage problem with Seagate like seagate external disk has not formatted error, reformatted by accident, not reading any more, bad sectors, virus attack... Here are some of Seagate users' data loss and iCare Format Recovery is able to help.
I had the not formatted problem with the Seagate 1TB External Drive. Cant open Seagate portable hard drive.
Seagate external hard disk that suddenly stops responding and shows up RAW in the device manager
Windows XP Won't Recognize Seagate External Hard Drive.
Seagate External 100Gb HDD Data Lost. My Seagate External USB HDD Having capacity of 100Gb hanged due to it system got hanged and when I shut down the system and access the hdd, files are gone. Help!

What shall we do when Seagate hard disk (external disk ) has format problem?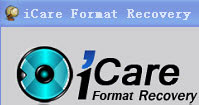 iCare Format Recovery is your solution for
Seagate hard disk drive has not formatted error
Seagate hard disk drive reformatted, formatted twice
Seagate hard disk drive is in raw drive
Seagate hard disk drive is 0 byte
format Seagate hard disk drive restore
Seagate hard disk drive corrupted restore
Seagate hard disk drive frozen recover files
Seagate hard disk drive recover deleted files
External Seagate hard disk drive recovery
...
Try iCare Format Recovery to help. This program can restore files that are lost due to software virus attack, damaged file system, hardware malfunctioning, software failure, human errors like formatted sd card by accident, improper shutdown or other similar reasons for your data loss.
---
Related Resource
See how iCare Format Recovery shows pictures from a formatted recovery.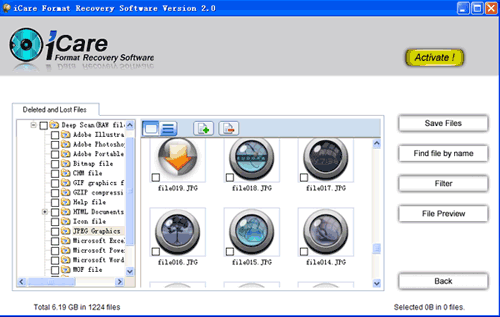 1, Download iCare Format Recovery on https://www.formatted-recovery.com/download.html
2, Connect your drive(if external) to Windows OS and run iCare Format Recovery, which will let you select the formatted drive to recover files once you run it.
3, Preview lost files before registery.
4, Register and active the program to save files and you're finished.
Free Download | Buynow | Read More
Related articles