Format iPhone Data Recovery - Recover files from reformatted iPhone
How to perform iPhone Data Recovery is a question if you lost you iphone data, you want get you data back like when you accidentally reformatted iPhone and need files back? one usefully software will be you good helper - iCare Format Recovery.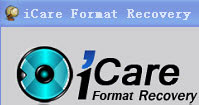 iCare Format Recovery, all you need when you need to recover lost files.
iCare Format Recovery is powerful Data Recovery Software. It can recover deleted, lost , damaged and formatted data or files from hard drive, including word,excel,photo,vidio etc.It can search for formatted drive or partition on any version of Windows. You can free download the demo to search your reformatted gone files for free.
Retrieve files from iPhone with iCare Format Recovery now to free download the program.

---
How to do an iPhone Data Recovery
1, Download iCare Format Recovery on https://www.formatted-recovery.com/download.html
2, Connect your iPhone to Windows OS and run iCare Format Recovery. (iCare Format Recovery can only recognize jailbreak iPhone. To see whether your iPhone deleted files can be restored, download iCare and then connect your iPhone to PC, if it can see your iPhone, then your files are likely to be restored if lost files are not overwritten.)
3, Preview lost files before registery.
4, Register and active the program to save files.
Related Resource
Any data like-Mp3 songs, video, contact, e-mail address etc stored in your iPhone is precious for you. For iPhone users data is also important. Its takes long time to customize it and to store it. By mistake or just anyway, if you have ever lost your iPhone data then it would be the worse condition for you.
Truth is after some time or under some unexpected case, you may loss your data from your iPhone due to accidental deletion, corruption, improper function, reformat by accident and need a file restoration. In this condition your first priority is to recover those lost data anyhow. In this situation iPhone data recovery will help you most. It restore those data back in to your iPhone without loosing any further or any previous data. Easily and efficiently you can restore your iPhone data back. You can recover data even if you format your iPhone with iCare Format Recovery.
You can preview the scanned files. The picture can be preview data before recovering.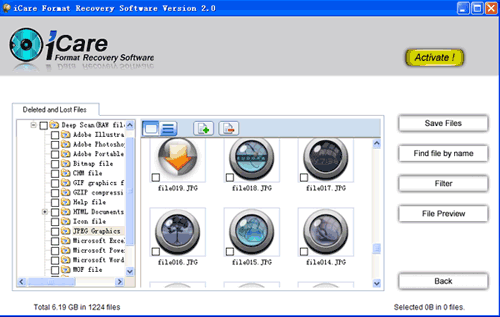 What shall you do to perform recovery?
Step One: Download and install the program.
Step Two: Connect your drive to a Windows OS PC.
iCare software offers image preview before recovery to ensure your data rescue will be successful before registration.
iPhone has a large storage capacity. It is available in 4GB, 6GB, 8GB and 16GB. You can store all kind of multimedia files and other documents like e-mails, songs, video, films, images, games and other applications.iPhone has functions which are used when you need to format the hard drive of iPhone.
As we know one more reset option is available which can reset the setting of iPhone and formats the data. If you do these kind of things and accidentally the hard disk get formatted then you will nor able to find the data again. Now you need a third party help to recover the data. The iPhone data recovery tool - iCare Format Recovery is one of the products made for this purpose.
Free Download | Buynow | Read More
Related Resources